NEC SV9100 Color Phone Training
Phone Training
Welcome to the NEC SV9100 ( Color ) and ( Black & White ) phone training. In this series of training tutorials, we will go over the features of the phone, call handling - which will include placing internal and external calls, placing calls on hold, how to park a call, transferring, making a conference call, paging, how to set up your voicemail.  We will also go over the different function keys on your phone. For questions regarding the following training video's please contact Midwest Telecom at 812.421.0111.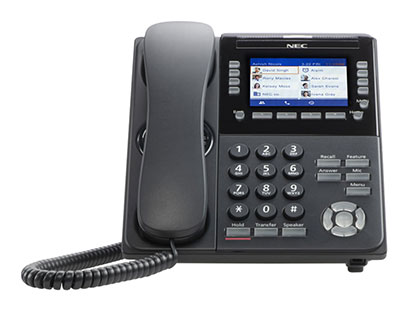 Video #3 - How to Place an Internal & External Call
Video #4 - How to Answer Internal & External Calls
Video #5 - How to Transfer a Call to a Coworker
Video #6 - Transferring a Call to a Coworker's Voicemail
Video #7 - How to Transfer A Call to an Employee Cell Phone 
Video #8 - Placing & Picking up a Call on Hold
Video #9 - How to Park & Pick Up a Call on Park
Video #10 - How to Make a Page Announcement
Video #11 - How to Make a Conference Call
Video #12 - Last Number Dialed & Caller ID
Video #13 - Setting Up Call Forwarding
Video #14 - How to Cancel Call Forwarding
Video #15 - To Set Voicemail Security Code
Video #16 - How to Set Up Your Voicemail
For more information call Midwest Telecom today at 812.421.0111.