Automated Call Distribution, Call Detail Reporting, IVR
Contact Center Solution
The SV9100 Contact Center and Attendant solutions provide you with all the tools necessary to make each interaction between your business and your customers quick and easy. Between improved response times, reduced abandon rates, lowered operating costs, and increased revenues, both you and your customers will see a rapid return on your investment.
For Agents:
Distributes call volume evenly among agents
Efficiently routes callers based on pre-established criteria to the agent that best fits their needs
Agents can login and out as needed depending on call volume
Callers have option of leaving a message for agent call-back, holding for an agent, or dial another extension/ACD group or voicemail box
Ability to view status of other agents and queues
PC-based Supervisor with Reports improves scheduling efficiency plus compiling, analyzing and managing information
For Attendants/Operators:
Easily handle calls directly from PC
Screen-pop notifications display caller information
Ability to view status of an extension
Conversations can be recorded, saved, and forwarded as email attachment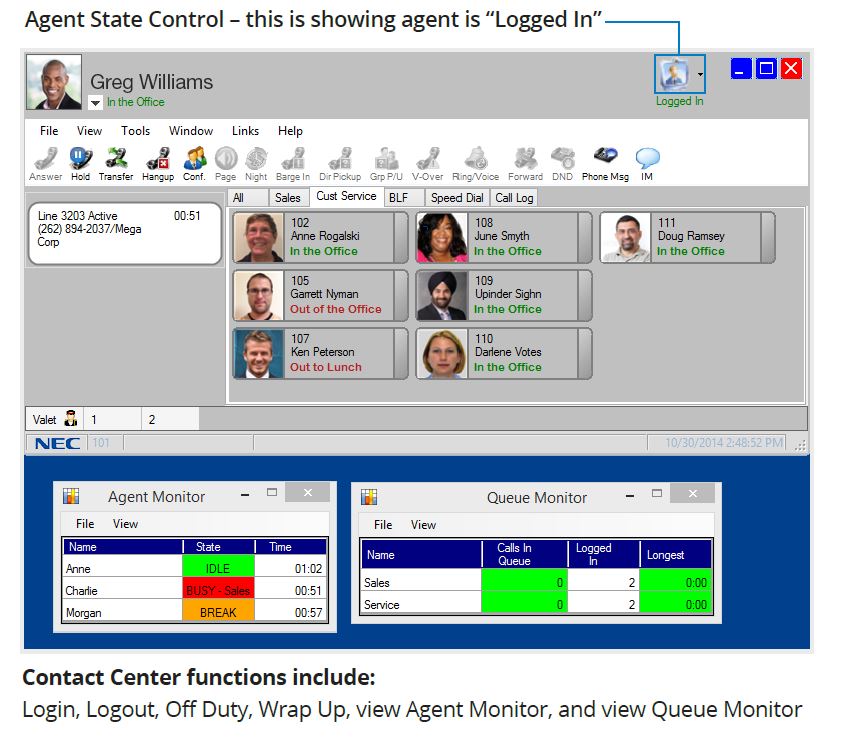 For more information call Midwest Telecom today at 812.421.0111.